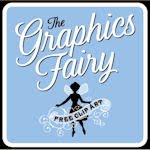 Add your blog to the Book Blogger Directory. Get found!
For all your graphics need for your blog. Check out The Graphics Fairy
Want to make a book trailer? Then check out this website for a tutorial on how to make one.
I Love Book Trailers
If you want to dress up your blog by creating your own banners and backgrounds, you need to visit
The Cutest Blog on the Block
. They have FREE ready-made banners, backgrounds, buttons and more plus tutorials on how to add them to your website, for both Blogger and WordPress.
For free pictures for your blog, go to
http://photopin.com/
http://compfight.com/
http://www.morguefile.com/
http://www.everystockphoto.com/
http://www.stockvault.net/
http://commons.wikimedia.org
http://foter.com/
http://www.flickr.com/creativecommons/
Free buttons. banners and backgrounds:
http://www.tutorial9.net/downloads/
http://tutorialfreakz.com/
http://www.freebannersandbuttons.com/
Add Follow Buttons:
https://www.addthis.com/get/follow#.UjlGGsbkuSo
Free Fonts:
http://www.dafont.com/
http://www.fontsquirrel.com/
http://www.1001freefonts.com/
Get a Flag Counter from Flag Counter:
http://www.flagcounter.com/index.html?
Get help on your writing skills - grammar, punctuation etc:
http://www.skillsyouneed.com/writing-skills.html